NORTHSIDE CONNECT |  14 Station Street, Nundah, QLD, 4012
All our service are free and we provide legal advice and referral, Counselling for women who have experienced DFV, Food Relief, Community pantry, Community Lunch, Play Group, ESL Classes, Sewing Group and a safe space to come for a hot meal, tea and coffee.
Phone: (07) 32606820
Trading Hours: Monday to Thursday, 9am – 4.30pm
Website: https://northsideconnect.org.au
COMMUNITY LIVING ASSOCIATION (CLA) |

 

5 Nundah St, Nundah QLD 4012
Our focus is on supporting people with intellectual and cognitive disabilities and young people at risk to get the most from their lives. All of us have a right to be included in the community. At CLA we see our role as helping to grow communities where all people feel valued and are able to share the unique gifts they bring.
Phone: (07) 3266 5633
Opening Hours: Thursday to Tuesday: 9am – 5pm
Website: https://www.communityliving.org.au/

HEADSPACE | 1264 Sandgate Rd, Nundah QLD 4012
Our friendly staff at headspace Nundah can assist young people aged 12 to 25 with mental health, general health, drug, alcohol, work and study issues. Some services are bulk-billed with a Medicare card and valid Mental Health Treatment Plan.
We have a wide range of support available including Psychologists and Social Workers. Check out our tabs below for more information.
While we accept walk-in appointments, we prefer young people call us to book an initial appointment.
We provide wheel chair access throughout the centre including the toilets. We are accessible by public transport with a bus stop outside the centre, and the park 'n' ride a short walk away. Please check the Translink website to plan your journey.
Phone: (07) 33703900
Opening Hours:
Monday: 9:00am – 5:00pm
Tuesday: 9:00am – 5:00pm
Wednesday: 9:00am – 7:00pm
Thursday: 9:00am – 7:00pm
Friday: 9:00am – 5:00pm
Saturday: Closed
Sunday: Closed
Website: headspace.org.au/headspace-centres/nundah/
COMPASSION 4 COMMUNITY |

15 Jenner St, Nundah QLD 4012
The Compassion 4 Community team makes free meals for everyone! Visit their premises and enjoy a meal with other locals.
Phone: 0404 262 703
Opening Hours:
Monday 4:30 pm – 6:00 pm
Wednesday 4:30 pm – 6:00 pm
Friday 4:30 pm – 6:00 pm
Website: www.communityliving.org.au/
NEB | 25 Chapel Street, Nundah QLD 
NEB's heart is to create a family community that can welcome people home – a place that everyone from everywhere can continually encounter Jesus in a life changing way.
Phone: 0416063316
Opening Hours:
Monday – Thursday 9:00am-2pm
Sunday 8:30am-11:00am & 4:30pm-7:00pm
Website: www.neb.org.au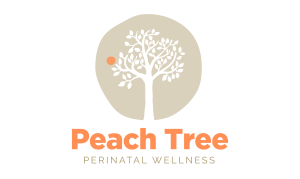 PEACH TREE | 15 Jenner Street, Nundah
Peach Tree is a community based mental health organisation. We provide services for parents, partners, and families who are impacted by emotional and mental health challenges during pregnancy and early parenthood.
We offer a variety of groups and programs to foster a community of belonging and inclusion, while supporting the emotional and mental health of parents, babies, and young children (0-5 years).
Everyone who delivers our services and programs has personal insight and experience into the challenges of becoming a parent and raising small children. Our Peer Support Workers, Peer Educators and Peer Coaches are all dedicated to providing compassionate, meaningful, and inclusive support.
Phone: 0431013924
Opening Hours:
Monday to Friday – 9am-2pm
Website: www.peachtree.org.au
*Bookings for groups and programs are required via website www.peachtree.org.au/book

NUNDAH LIBRARY | 1 Bage Street,

Nundah
Free membership, Computers, books, magazines, early literacy sessions, IT classes and more.
Phone: (07) 34078701
Opening Hours:
Monday: closed
Tuesday: 10am-6pm
Wednesday: 1-7pm
Thursday: 10am-5pm
Friday: 10am-5pm
Saturday: 9am-4pm
Sunday: closed
Website: Nundah Library